Exocharts
Features
Exocharts includes the most advanced and up-to-date features in relation to order flow. All within a simple and easy to navigate UI, here are a few of those features.
Advanced orderflow, fully customisable TPO Profiles
Easy to navigate advanced TPO profiles. All TPO levels with volume profile overlay and completely customisable over time period.
Many chart types
Crypto, Stocks and CME (through dxFeed)
Easy session manager and filtering
1 click Replay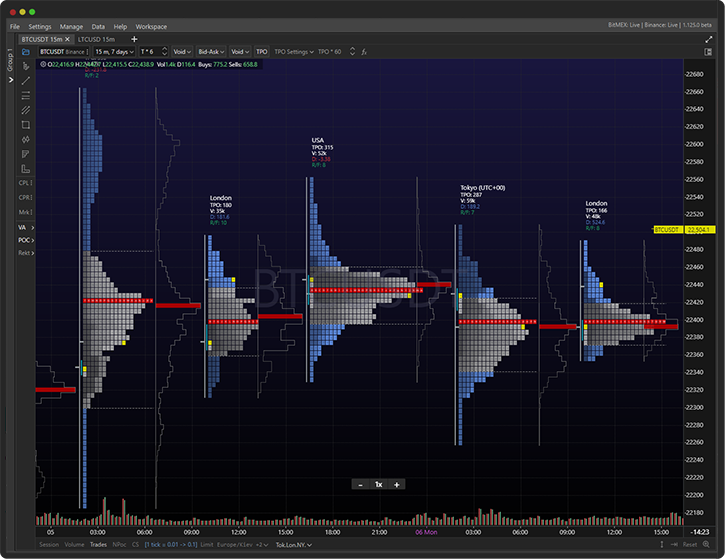 EXCLUSIVE TO DESKTOP PRO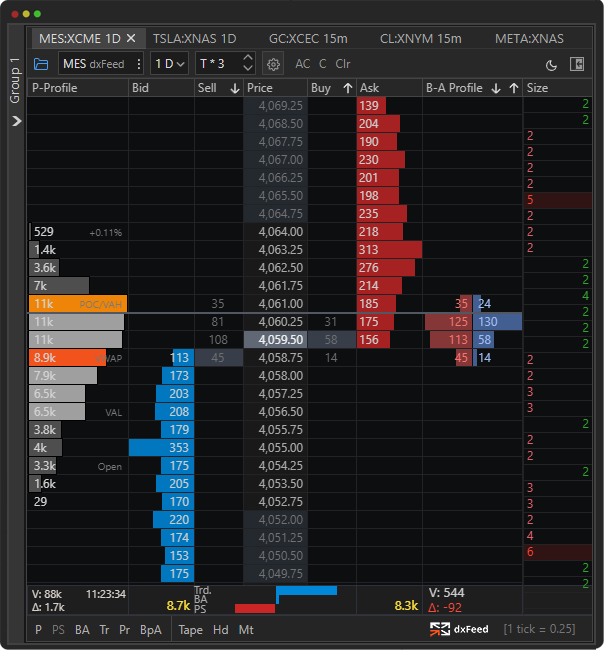 Advanced Depth of Market (DOM) & Tape
Blazing fast Level 2,3 DOM & tape with an intuitive UI, custom tick settings and complete customisability over layout and organisation.
Cluster overlay
Net Longs, Net shorts (crypto)
Trade sized VWAP!
Trade size clustering
Easy to navigate footprint
Fully customisable time frames, multiple chart types, overlay indicators and composite profiles.
Dynamic profiles
Composite profiles
OI, NL, NS profiles
Indicator overlays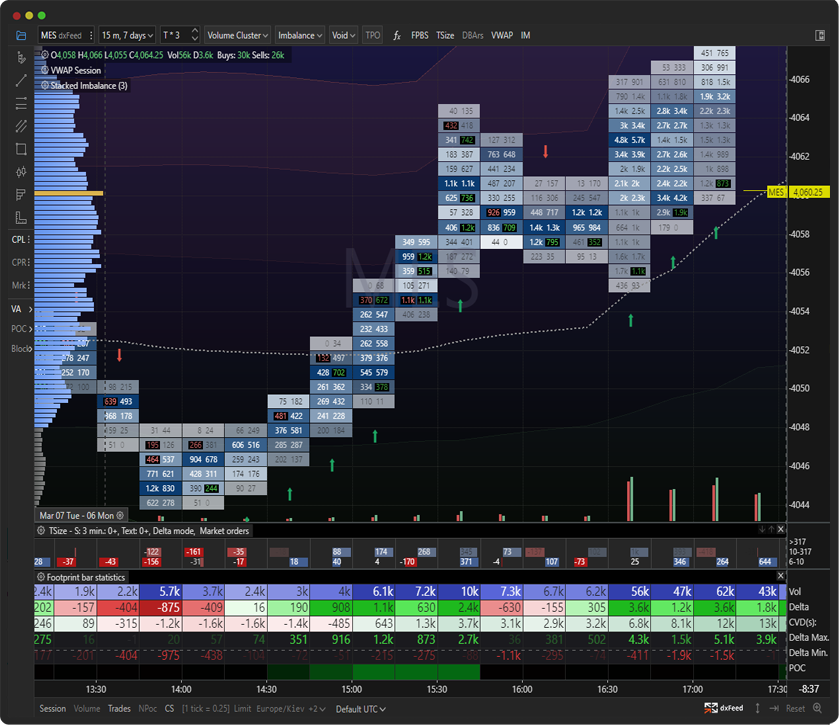 Built-in features to help find your edge and setup process
Powerful set of exclusive Indicators
Fully configurable VWAP including anchored VWAP and Trade size VWAP, customisable stacked imbalances, and advanced delta divergences.
Tab groups
Organise a perfect setup for yourself. Keep separate setups with our tab groups feature and a de-anchor mode to make full use of an expandable workspace area.
Workspaces
Easily import and export a complete workspace for a quick and easy setup process.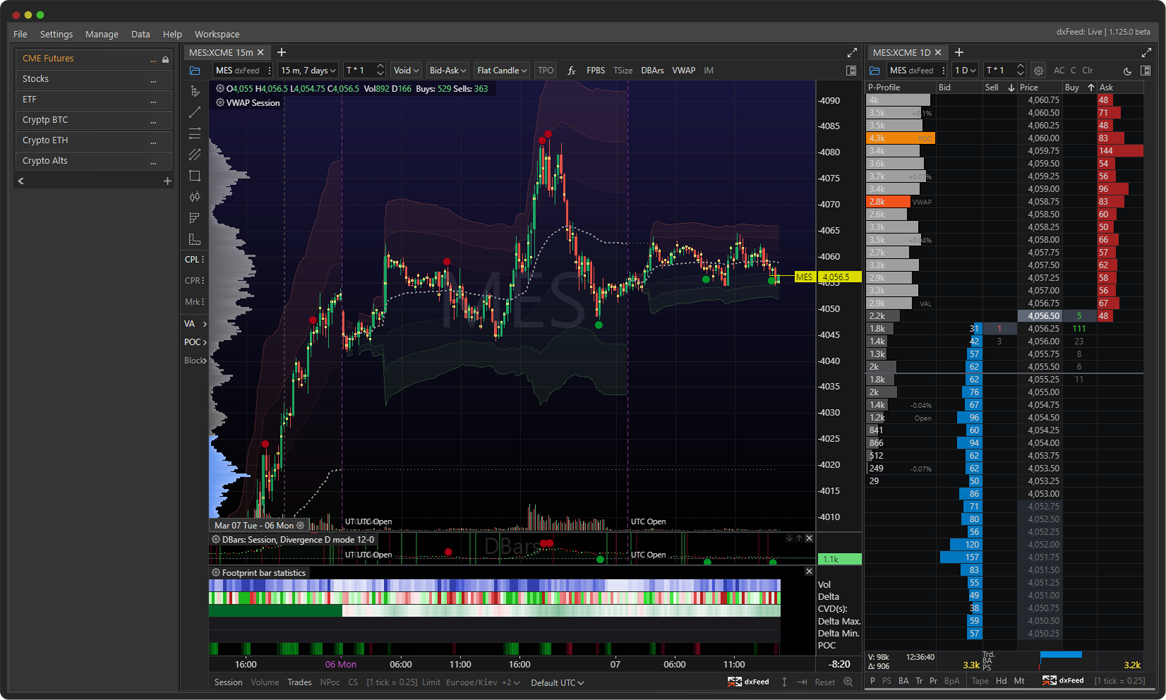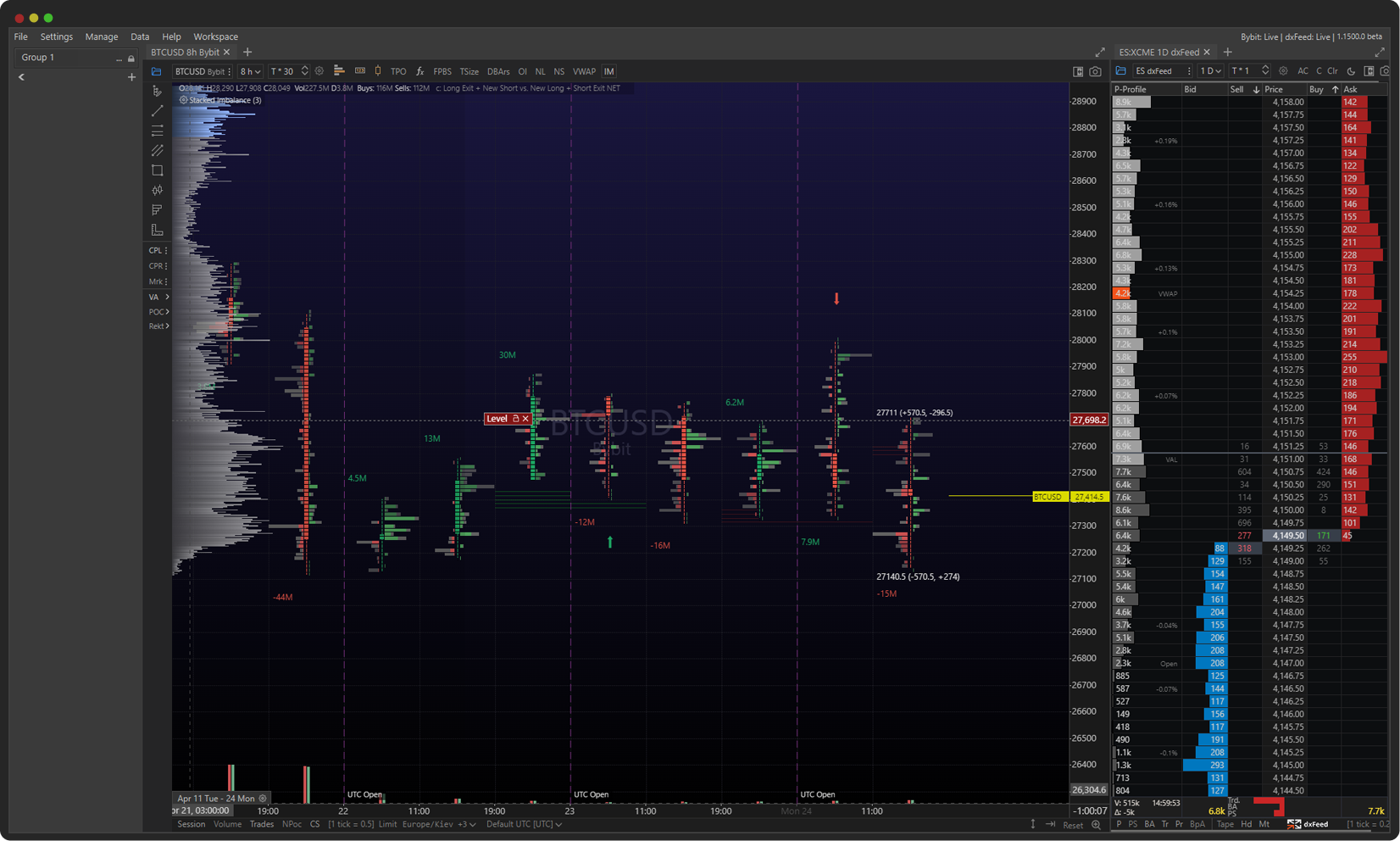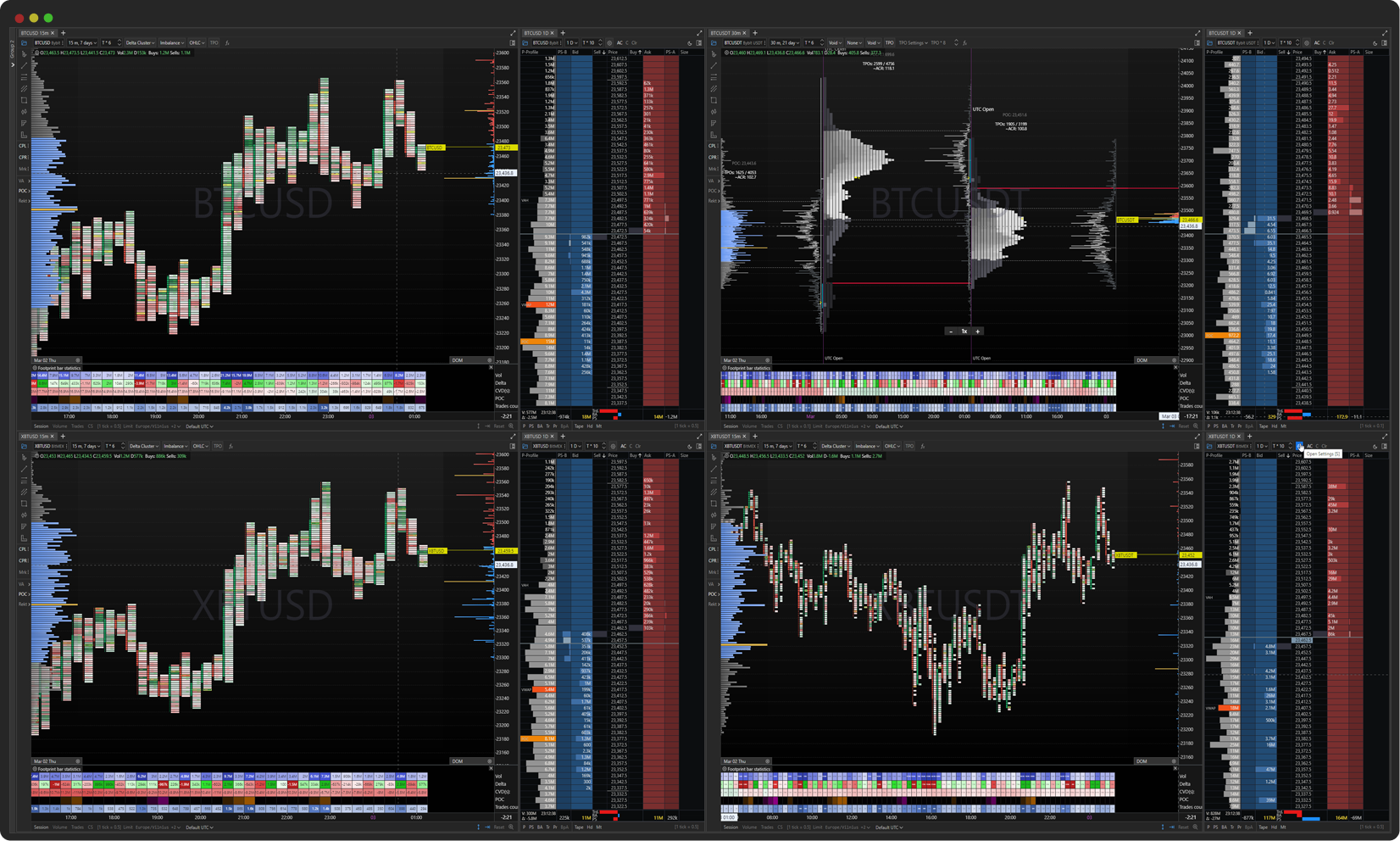 Advanced charting software that's actually easy to use
A fully configurable, easy to use, yet advanced orderflow software for traders to find there edge with thousands of ready to use pairs readily available.
SIGN UP FOR FREE